Frezarka 4 osiowa do styropianu
We are introducing new 4 axis CNC router for EPS carving. Dedicated to scenography, home decoration, sculpture's mouldings.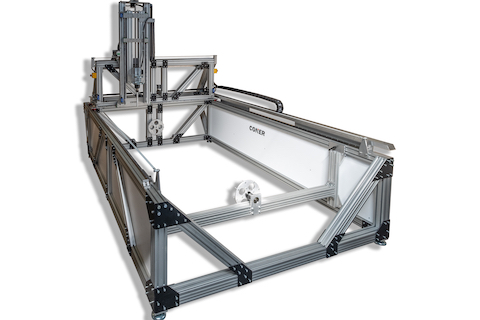 ---
EPS contour cutting line
Multi wire CNC hot wire cutter
Coner ThermoCut MW
equipped with conveyor belts and vertical trimming wires.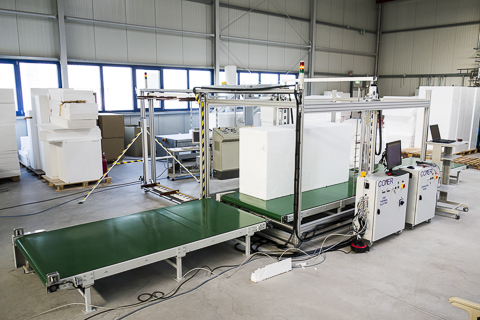 ---
New Heavy Duty CNC routers
All improvements made for STANDARD CNC routers were adopted to our Heavy Duty range of machines.
Increased rigidity of the construction, new drive system and wide range of Automatic Tool Change spindles
.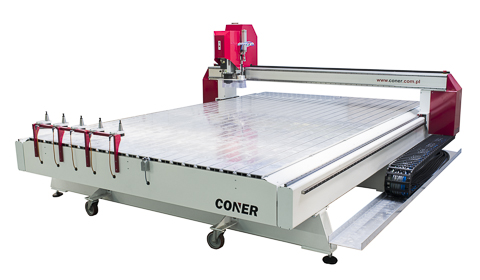 ---
CNC router for staircase production
Working area - 1200 x 5000 mm allows to produce the 5 meters stair strings.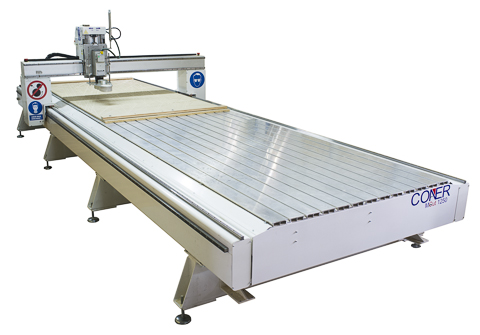 ---
Cutting and creasing plotter
CNC plotter with oscillating tangential knife and creasing active tangential wheel.
Suitable for cutting foam material, cardboard, PE foam, and rubber.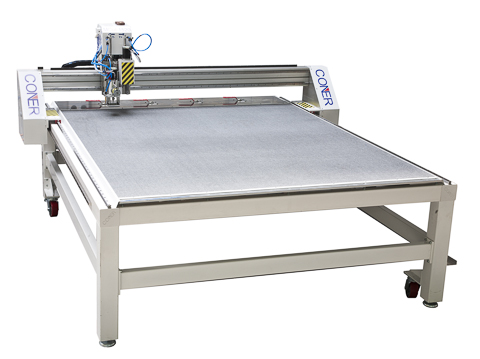 ---
Increased Z axis range in CNC routers
HD and STANDARD line CNC routers can be equipped with the gantry with Z axis working range of 500 mm.
Below: MCut Basic 1020 with 400mm Z axis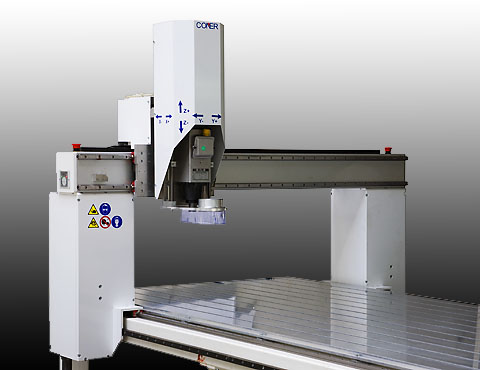 ---
Multiwire thermal cutter with sloped cutting heads
We offer an option of sloped cutting wires in the Multiwire ThermoCut machine series.
The solution is dedicated to companies which in addition to cutting styrofoam profiles also need to slice EPS blocks.
Sloped wire technology is known from EPS boards production. It prevents the board endings destruction because the material is being put down at the same time as all wires are leaving the foam.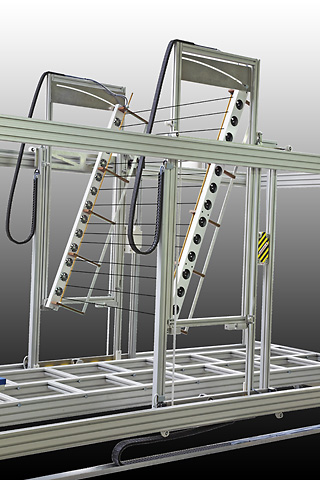 ---
ThermoCut Hobby
During the VisualExpo Trade in Naples we have presented a new generation of Coner foam cutting machines.
Lightweight and compact design of hobby series thermal cutters makes these machines perfect solution for small-scale non-industrial production, small manufacture companies and for in-home hobby apllications.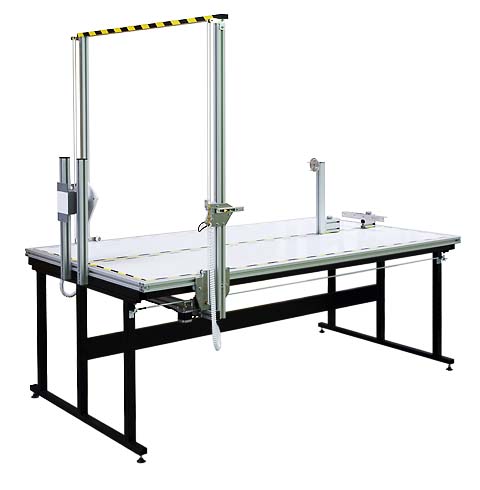 ---
Automatic tool change
in the MCut milling cutters.
We offer milling heads with automatic tool change. "Intelligent" tool shop with functional software is the best solution for those companies which need high efficiency of work and treatment time reduction.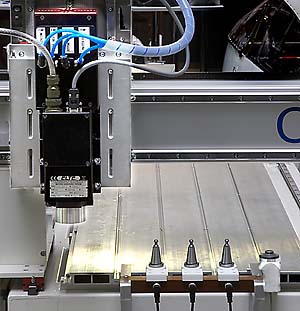 ---
Multiwire EPS slicing machine
We offer a multiwire slicing machine designed for cutting and forming EPS blocks. Opportunity to work with 50 wires and cutting arms slope are unique solution on the slicing machines market. For more info click here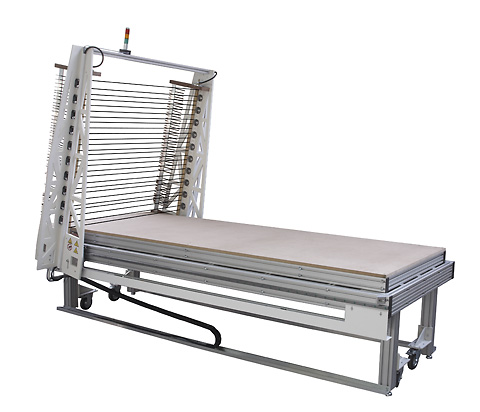 ---
Note: change of business address
We invite our customers and suppliers to a new office:
Al. Piłsudskiego 135
92-318 Łódź
For localization map, please go to
Contact
tab.
---
Coner - manufacturer of CNC cutters
Since 2001 the Coner company is a supplier of CNC devices designed for advertising and construction industry. We specialize in thermal cutters and milling cutters production. Until now, there are working more then 3000 Coner machines - all over the world.
We offer a complete solution for cutting spatail elements of polystyrene, plastic and soft metals. We care about our customer work, trying to make it seamless and efficient.
Coner machines are used in many industries:
advertising

single-wire ThermoCut foam cutters
aluminum and steel MCut milling cutters

architecture and construction

single-wire and multiwire ThermoCut foam cutters
aluminium and steel MCut milling cutters
elevation profiles coating machine
RotoCut compass cutter

scenography design

single-wire and multiwire ThermoCut foam cutters
aluminum and steel MCut milling cutters
elevation profiles coating machine
RotoCut compass cutter

styrofoam production

multiwire ThermoCut foam cutters
special machines designed for cutting and forming styrofoam elements

packaging

single-wire and multiwre ThermoCut foam cutters

plastic and metals treatment

steel and HD steel MCut milling cutters